Volunteering at Wood Green
We regularly have the great pleasure of volunteering as photographers at Wood Green the Animal Charity, joining over 300 volunteers who dedicate their time to improving the lives of the animals in their care and in the community. This amazing charity started in 1924. The founder, Miss Louise Snow, opened a small centre in North London. She was concerned about the abandoned and injured animals left on the streets of London following the First World War. The charity has grown to become one of the leading animal welfare organisations in the UK. They take in animals of all shapes and sizes. As well as rehoming, they offer education, training, support and advice about animal welfare to pet owners and the wider community.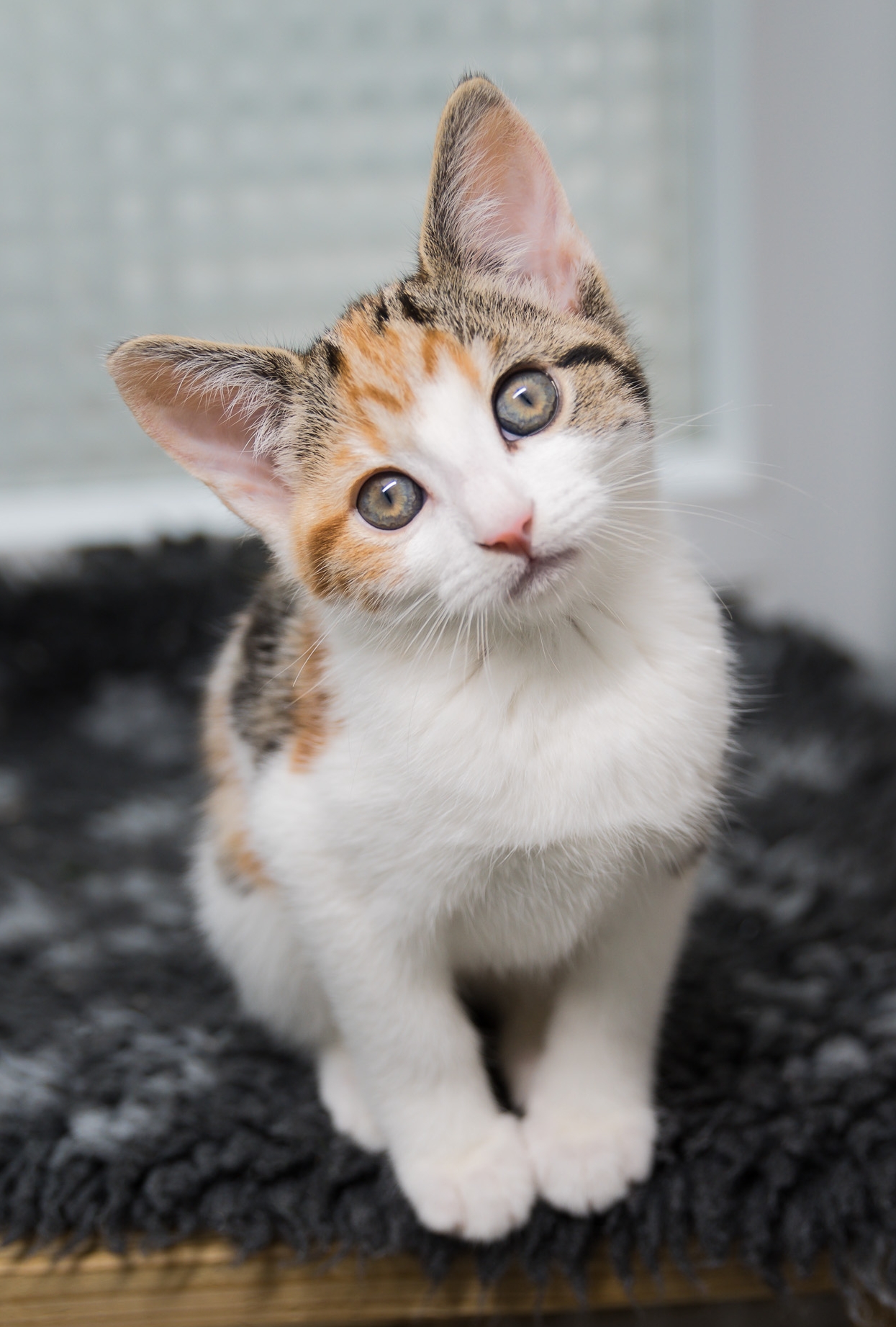 Our work is based at the Heydon Centre which houses cats and small animals and we take their photographs as part of the process of getting them on the way to being rehomed. It is immensely rewarding to be part of that journey and to experience such generosity in people, both staff and those who want to give these animals another chance. It's also a great opportunity to get to play with kittens on a regular basis too.
Sometimes, though, I find that it is not an easy job. Some of the stories of these pets and strays can be difficult to hear. To see a blind cat so trusting and welcoming, to meet two beautiful cats who at 20 years old have found themselves without their loving home, to sit quietly with a cat so afraid and confused as to what is happening - these things are upsetting. However, the teams at Heydon work closely with the cats, often on a one-to-one basis, giving them the support and confidence that they need and to find them the right type of home to go to. Alongside the sad stories that these cats enter with, there are so many success stories as they leave. A cat with FIV (feline aids) who went to live on an alpaca farm, the old cats who have found their perfect retirement home, nervous cats who have regained their confidence and found loving homes and the new owners who fell in love with the blind cat and had to have her in their home.
We love to do this job and share a little time where it is needed and we are proud to help this wonderful charity in some small part with the work they do.
If you are interested in rehoming an animal or volunteering your time, making a donation or visiting the centres you can visit their website by clicking here for more information.